Richard Ivar Rydstrom, California Attorney at Law,
J.D. Law, Bachelor of Science in Public Accounting
Civil, Business, Franchise & Real Estate
Transactions, Protections & Litigation
Like a "David vs. Goliath" story, Rydstrom fights back for the "little guy." Richard was the Chairman of CMIS, creating solutions to the Great Recession. See Excerpts of Discussion by Billionaire Wilbur Ross and Chairman Rich Rydstrom at the historic DC CMIS Summit. Click HAMP Richard wrote and won the landmark California Right to Sue HAMP case, Gen West v. JP Morgan. Click West Case Attorneys and Judges citing Rich Rydstrom's landmark win, West v Chase. Click West Citings, West Judge Summaries.
March 2023:
*Attorney Rich Rydstrom won

$1.6M

$1.571,828.46

*We just won our Small Business Client
$1.6 million in a business dispute!
This again proves how to multiply and
TREBLE DAMAGES (18x cash loss) when someone
violates PUBLIC POLICY against you.
Learn How to Protect Yourself and Your Business!

$500,000

*In a Hollywood Film case we won a judgment
approximately 4x the cash loss.

$3.2B

*Protection, Preservation:
We saved a Multi-Billion Credit Union from
Stress Test Seizure.

Big Firm Associations:
Morton v. BOA (Fraud, Contract)
Rydstrom with
Beasley Allen
https://www.beasleyallen.com

West v. JP Morgan Chase (Fraud, Contract)
Rydstrom with KBK Kabateck LLP
https://www.kbklawyers.com

Cruz v. Panasonic Consumer Action
Rydstrom with KBK Kabateck LLP
https://www.kbklawyers.com

Various: Intellectual Property
Rydstrom with Knobbe Martens
https://www.knobbe.com
Superb Attorney Rating by AVVO: With more than 33 years of legal experience, Richard Rydstrom is rated Superb, 10 out of 10 by Avvo – the world's largest rating directory of lawyers. He has vast experience representing plaintiffs, defendants, business owners, consumers, homeowners and mortgage banking institutions. Richard is considered a national expert in civil litigation, business and the mortgage banking industry with emphasis in:
2022 NEWS FTC FRANCHISING FRAUD: The FTC (and DOJ) filed a fraud and illegal practices lawsuit against Burgerim, the first FTC action under the Franchise Rule since 2007, for uncertain fees (royalties, loyalty fees, kickbacks), misrepresentations ('business in a box'), predatory practices, not opening stores, leaving franchisees in debt, targeting of veterans, etc. Franchisor Oren Loni, reportedly left the country. "The FTC's Franchise Rule is designed to stop franchisors from taking advantage of prospective franchisees who are considering opening their own businesses," said Acting Assistant Attorney General Brian M. Boynton of the Justice Department's Civil Division. "The Consumer Protection Branch will vigorously pursue those who violate the law by using misrepresentations to sell franchises." Click Link to Read FTC Burgerim Complaint | Note making a private right of action for Franchise Rule violations will a cause of action for same, but it also allows evidence to support all appropriate state causes of action such as Fraud, UCL, Breach of Contract, Promissory Estoppel, etc. The latter is exactly that strategy used by attorney Rich Rydstrom to enforce the HAMP Guidelines in California Courts (See West v. JP Morgan Chase, 2013). The FTC implemented a new fraud reporting tool for franchisees, ReportFraud.FTC.gov. |

2023 Asset Protection Article:

Franchise & Small Businesses!
Entities Alone, Are Almost Useless Without the Safe Silo Device!
Don't Be A Sitting-Duck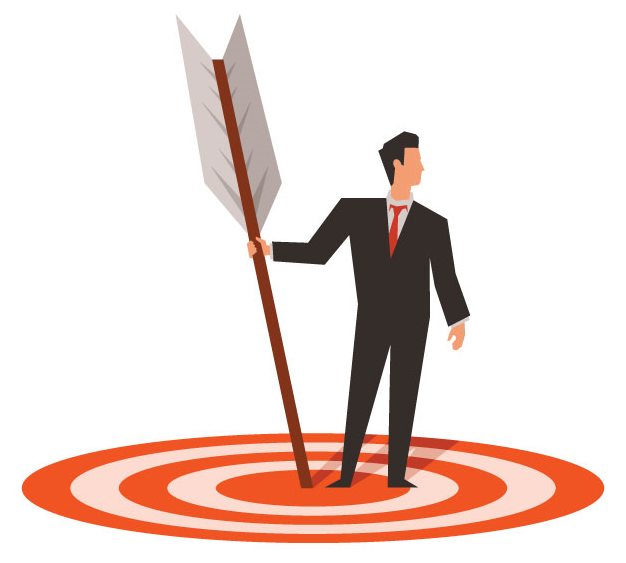 Sitting Duck target
CLICK LINK ASSET PROTECTION ARTICLE
Congrats to the Santa Ana Chamber of Commerce for its First Annual Cannabis Summit! Click here for Article: The Cannabis Industry Must Act to: Avoid the Race to the Bottom! Click for The Handout Article Click here for the Summit Agenda | | | Rich Rydstrom, Esq./Advisor (949) 678-2218
Civil, Business & Real Estate Litigation (Click for Home Seller Article)

·

Business & Contract Disputes and Litigation (Plaintiffs and Defendants)

Franchise Business Owner Protections: Link

·

Business, Real Estate & Contract Transactions and Drafting (Click for Building Tax Equity Wealth) (Click 1031 Exchanges, Dos & Don'ts)

·

Consumer Rights & Defective Products

·

Asset & Estate Protections (Click for 13 Secrets of the Rich or Informed

™

)

·

Entertainment Law & Litigation (Music, TV, Film, Contracts)

·

eCommerce, Technology, Internet, SocialMedia and Media Contracts & Litigation (Saas, Consulting, Startups, Employment, Licensing, Development, Maintenance, Support, Disclaimers, Indemnity, Independent Contractor; Owners Asset Protections)

Startups and Business Governance Protections (Click for 6 Dangers)
Cost Segregation Depreciation Commercial Buildings (Click The Difference between the Nail and the Screw may be a Million Dollars for Developers, Contractors, Designers)
2018 New Trump Tax Laws Part1 - Click IRS Chart Comparison
Startups - Entity, Business, Contracts, Capital Raising Startups
Startups, Growth & Funding 101 Article - Click Here
Learn the basics of business startups, growth and funding. Learn the exemptions and Reg D registration required by the SEC. Learn the Founders protections and contract provisions.
California Consumer Privacy Act (CCPA) - Click Here
ADA WCAG Unruh Rules & Solutions - Click ADA



Mr. Rydstrom has been quoted or published by:

United States Congress, The Los Angeles Times, USA Today Magazine, MortgageOrb, Mortgage Daily News, Orange County Register, Tax.org, National Business Institute, CMISfocus eMagazine, Pepperdine University (Law, Business Journal), AIR Commercial Real Estate Association, Constructor Magazine for the AGC Association, Society of California Accountants, various Landlords and Real Estate Owners associations and others. Richard is a frequent keynote speaker, moderator, panelist, and CLE instructor for National Business Institute for lawyers, judges, banks, and servicers. Various keynote speeches and panels.
Some significant distinctions include:

Published in a Statement to the 110th Congress, House Ways & Means Committee, Chairman Charles Rangel
Considered a national expert in real estate, litigation, contracts, mortgage banking and related foreclosures
Honorary member of the American Legal and Financial Network (AFN)
Chairman of CMIS (Coalition for Mortgage Industry Solutions)
Member of the HAMP Policy Working Groups (AFN, Treasury, etc.)
CLE speaker and educator for attorneys, judges, banks, servicers, accountants and financial advisors for the National Business Institute (NBI)
Frequent keynote speaker, panelists, and moderator at national conferences and webinars including the AFN, NBI, CMIS, CMBA
Voluntary Settlement Officer (VSO) for all Los Angeles courts
Select Representative Engagements, Matters, Cases & Experience:
Create and or Structure Joint Ventures, Licensing, Manufacturing and Distribution relationships; Structure song deals for Collaborating Music Publisher, Main Mann Music & Main Link Music, re Super-Star level folk and rock stars; music licensing clients re contracts concerning synchronization and masters for Film and TV with major studios, such as Sony, Paramount, Universal, Warner Bros., and TV shows such as 90210, etc. Beverly Hills business and tax management with celebrity roster including celebrity restaurants and other food and frozen food applications, movie producers, writers, directors, actors, executive producers, financiers, among others. Attorney/Accountant re Promotion, Distribution, Record and Music Publishing Contracts, Record Royalties representative of Warner, Electra, Atlantic International, etc. Chairman CMIS with Dickstein Shapiro General Counsel re Mortgage & Secondary Market Solutions Kabateck and Rydstrom as co-counsel re Panasonic Beasley Allen and Rydstrom as co-counsel re Bank of America Knobbe Martens and Rydstrom co-counsel various clients.
2017 - 2018 News Articles & Reports:
You're Begging to be Sued! ™
… If You Sign That Commercial Cannabis Lease Without Using the
Smart Cannabis Addendum™ & Waiver!
By Richard Ivar Rydstrom, California Attorney at Law, J.D. Law, Bachelor of Science in Public Accounting;
Over 27 Years Transactions, Asset Protection, Business & Real Estate Litigation
Serving Newport Beach, San Diego, Los Angeles, Silicon Valley
1-877-Win-4-You™ | www.rydstromlaw.com
Call 949-678-2218 for Live Presentation at Select Commercial Brokerages
Click for Full Article
Don't Sign That Commercial Cannabis Lease Without Using the
Smart Cannabis Addendum™!
Only Work with the Best Real Estate Brokers & Cannabis Tax Preparers!
Click for Full Article
Don't Sell That Home Without Reading This First!
Only Work with the Best Real Estate Brokers
Click for Full Article
By Richard Ivar Rydstrom, California Attorney at Law, J.D.
Law, Bachelor of Science in Public Accounting;
Over 27 Years Transactions, Asset Protection, Business & Real Estate Litigation
Serving Newport Beach, San Diego, Los Angeles, Silicon Valley
1-877-Win-4-You™ | www.rydstromlaw.com
See Reviews Below:
"I was very impressed with your preparation, tenacity, and skill ... I learned how to fine tune my ADR skills by virtue of watching you in action..." Peer Endorsement as ADR Officer
"I shudder to think of what would have happened to me without Mr. Rydstrom's help and for that I am eternally grateful to him and recommend him highly."

"May of 2011, a good friend of mind had heard about Richard Rydstrom and that was the day my life changed. Richard has dedicated his life for the greater good of humanity and he is only asking that all parties involved work together to take personal responsibility. I highly recommend Richard Rydstrom."

"Incredible, Most DEDICATED ATTORNEY to his Clients! God answered my prayers and sent Mr. Rydstrom to me!"

"With no notes you were able to capture a very scrutinizing audience for over an hour. We cannot express our appreciation enough to you Richard. Thank you for the great job you did for us." AOA (LA Coliseum; Landlords Business Entity Structure Speech)
Seller's Duty to Disclose Defects to Buyer
California OC Business, Litigation, Real Estate Attorney
Endorsements of OC California Attorney Rich Rydstrom
Richard was the Chairman and creator of CMIS, which was the forum and framework for the solutions to the Great Recession. He has been interviewed, published, quoted, or spoken at conferences, over 100 times. Join me to fix small businesses and retirement - again!

1-877-Win-4-You™
eMail Law Office

WARNINGS: TERMS OF USE OF WEB SITE AND ARTICLES: Terms & Use Conditions: Nothing from this site should be considered advice or info on how to avoid federal jurisdiction, or how to hide from or hinder any federal law inquiry or action, or engage in any activity considered unlawful or illegal; all topics are strictly concerned with California Law only and its lawful activities. ATTORNEY LEGAL NOTICE: Warning: YOU MUST HAVE A SIGNED LEGAL RETAINER AGREEMENT WITH THIS LAW OFFICE OR ATTORNEY AUTHOR OF SELECT ARTICLES PUBLISHED IN THIS SITE TO BECOME A CLIENT, OTHERWISE YOU ARE NOT A CLIENT AND WE ARE NOT TAKING ANY ACTIONS TO PROTECT YOUR RIGHTS. THIS SITE OR ATTORNEY AUTHOR OF SELECT ARTICLES DOES NOT REPRESENT ANY PERSONS OR ENTITIES THAT ARE ENGAGED IN ANY UNLAWFUL OR ILLEGAL ACTIVITIES WHETHER STATE OR FEDERAL; AND OTHERWISE SAME SHOULD CONTACT A CRIMINAL ATTORNEY.
Articles sent are not legal, tax or financial advice; may be deemed an advertisement from the State Bar. Attorney does not give tax or valuation advice, does not raise capital or funding, and Attorney or associates do not act as lobbyists. IRS CIRCULAR 230 DISCLOSURE NOTICE: To ensure compliance with IRS requirements, we inform you that any U.S. federal tax advice contained in this communication is not intended or written to be used, and cannot be used by any taxpayer, for the purposes of (i) avoiding penalties under the Internal Revenue Code or (ii) promoting, marketing or recommending to another party any transaction or matter addressed herein.